Facilities service management
Digital tools for better facilities services and operations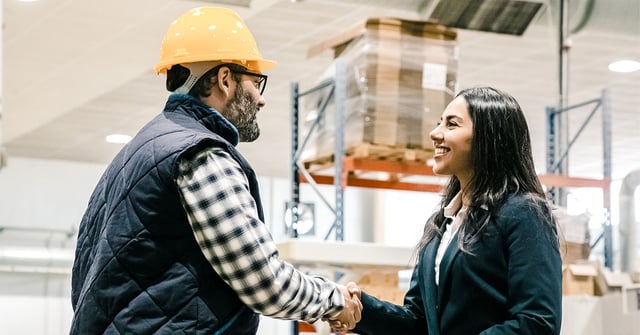 Hornbill transforms management of FM services and operations through digital interaction and automated workflows.
Stop the phones ringing so your people can focus on providing services and solving problems. Solve issues more quickly and decisively. Automate facilities workflows so your people can focus on strategic FM projects that make a difference.
Key facilities management features
Web and mobile portal reduces inbound calls by up to 90% and improves the employee experience.
Centralized work order management gives your team complete visibility of all outstanding work orders. Work orders are guided by workflows to ensure efficient and timely action.
Financial tracking. Detailed capital and operational cost tracking—including support costs, warranties, and sub-contractors—help you make better decisions.
Facilities knowledge base assists technicians with rapid closure of work orders.
Employee transparency. Through the portal, employees can keep track of their requests and issues without waiting in a call queue.
Manage contracts and maintenance agreements associated with services and assets.
Employee feedback drives continual improvement of facilities services and the employee experience.
Digitally transform the facilities experience
Ready-to-use facilities workflows
Hornbill comes with a bundle of ready-to-use facilities management workflows so you can make faster progress.
Quick to launch facilities portal
Give employees instant digital access to facilities services and assistance. No waiting. No fuss.
100% self-sufficient
Hornbill is 100% codeless and easy to use, so you don't have to wait for IT to add or change workflows, forms, reports, or anything else.
Why Hornbill...
We're saving thousands of hours each year by automating low-value interactions."
Safe path to success. Guided by experts.
Launch facility issue and request logging
Automate interaction to cut calls by up to 90%
Swap phone and email for digital interaction between employees and your facilities operations team. Reduce inbound calls and create time to work through your case backlog.
Facility services automation
Create hands-free facilities services
Starting with the most frequent demands, use Hornbill's out-of-the-box FM workflows to automate routine admin tasks. By simply adapting these processes, you can make substantial time savings within the first 30 days. Employees can request these automated services through the portal, which automatically triggers the process. Zero facilities team intervention required.
Elevate facilities management to strategic growth agent
More time for strategic transformation
Free from routine work and case backlogs, your facilities management team can now focus time and energy on strategic facilities projects that support business growth and employee experience improvements that boost productivity.
Our Hornbill journey…
We now have our facilities team using service management best practice to run their day to day business and shortly Finance and HR services will also go live. The ease of personalising the business processes means implementation is straight forward."
★★★★★
More enterprise service solutions
Find out more about Facilities Service Management with Hornbill
Chat with a solutions expert today. See how Hornbill can make life at work better for you.
Just browsing?
No problem. Here's some useful resources to help you on your ESM journey.