Give employees direct access to tech, tools, information, and solutions
Scale-up service and support with a self-service IT portal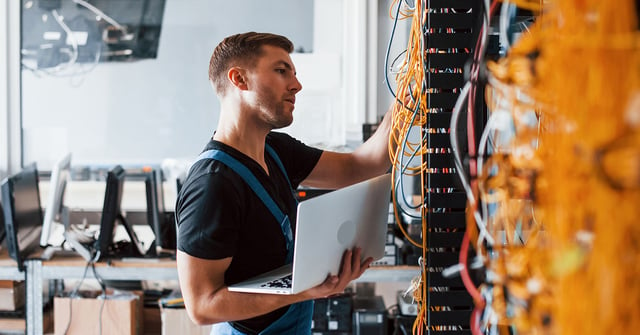 Tech-savvy employees don't want to wait for your service desk to answer the phone.
They want digital access to services, how-to guides, information, and updates so they can bypass your call queue. Hornbill's IT self-service portal makes it easy for employees to help themselves—and each other. Our comprehensive portal offers features to support every employee need—while IT maintains oversight and control over activity and risks.
Give your employees a choice of self-service options
Employee self-service capabilities to fit every situation and technical capacbility
IT service catalog to request new apps, devices, and other tech services.
Incident self-logging avoids queueing and reduces calls to your service desk.
Incident and request transparency means employees can simply log in to check the status of their ticket or request.
Access to an employee-facing knowledge base (appropriate content) so they can self-solve without raising a ticket.
Digital collaboration workspaces facilitate peer support—between individuals or teams.
Employee profiles help people with novel problems identify suitable subject matter experts to collaborate with.
FAQs, with an employee feedback mechanism to improve quality.
News feeds provide relevant information about the services, apps, and devices they use.
Cater for a broad range of end user technical capabilities.
Digital self-service is an employee expectation
One portal. All services.
Give employees access to all services—spanning IT, HR, Facilities, Finance, and more—in a single web and mobile portal. Whatever they're doing. Wherever they are.
All needs covered
With a service catalog, self-logging, searchable knowledge, collaboration, and newsfeeds in one place, Hornbill is the destination for all corporate service needs.
Digital transparency
Employees can check the status of the services they use, pending requests, and open tickets—making thousands of calls to the service desk redundant.
Customer satisfaction is up, thanks to the self-service portal."
Are your satisfaction metrics slipping? Boost them in just 30 days with Hornbill self-service.
Self-service is a journey. We're on it with you.
Start your journey where employee demand is highest
By looking at high volume demands on your service desk (like password resets) and where self-service is appropriate, you can decide on where to focus initial delivery of capabilities. Usually this means FAQs, self-logging of incidents and access to the most popular IT services.
Set up priority capabilities
Our experienced consultants will help you set up the Hornbill solution to solve these priority challenges, cover the initial scope, and drive rapid user adoption. Hornbill is 100% codeless, so it's faster to set up and customers quickly become self-sufficient administrators.
Build out more capabilities to cover more employee scenarios
Taking a phased approach means you can deliver value fast, drive adoption, and get feedback from your employees before you build-out more self-service capabilities. We'll be with you for the journey. We're here to guarantee your long-term success.
Self-service has taken a huge pressure off our service desk."
Reduce stress, burnout and staff churn with Hornbill self-service.
More customer experience solutions
Got a question?
Get answers now. Chat with a solutions expert to see how Hornbill self-service can make a difference to your employees and support teams.
Just browsing?
No problem. Here's some useful resources to help you on your ESM journey.