Manage customers and interactions
Customer Relationship Management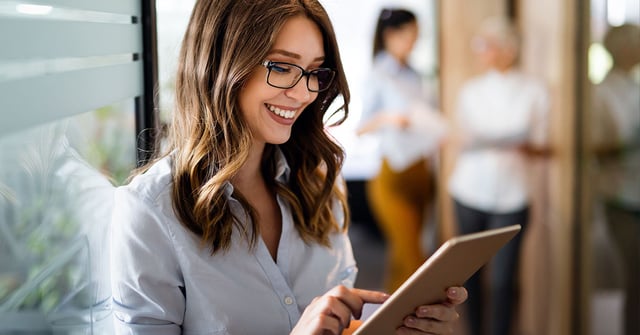 All customer information in one place
Manage customer records and contacts, plans, contracts, and documents. Assign and track activities. Collaborate around the customer to make sure they get the best possible service.
Customer relationship management
Manage organizations and associated contacts.
Assign an account manager, customer owner, and other associated staff members.
Control customer access to your service portal.
Schedule and assign activities such as call-backs and account reviews.
Send emails from inside Hornbill, with automatic activity logging.
Social collaboration means people can comment on organizations and contacts.
Users can follow an organization to see updates into their news feeds.
Store a record of interactions and activities.
View all issues and requests associated with the customer.
Store contracts, documents, and attachments.
Customer management made easy
Organizations
Manage an unlimited number of customer organizations.
Contacts
Link individual contacts to customer organizations.
Contracts
Store contracts, documents, and other attachments against organzations.
Why Hornbill…
We're saving thousands of hours each year by automating low-value interactions."
What Hornbill customer manager does for you
All your customer organizations in one place

Create, edit and archive customer organizations.
Manage customer access to your service portal.
Customer issues and requests are linked to the organization and individual contact.
Follow customers to have updates appear in your timeline.
Add comments to record interactions with customers.
Link contracts and other documents.
Records all changes (and who made them) in the timeline.
Create, rename, and reorder and rename fields.
Find customer contacts in seconds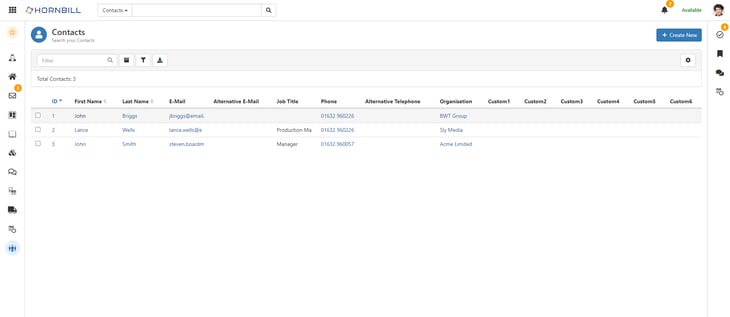 Create, edit, and archive customer contacts.
Manage access to your service portal
Activity stream Records a complete history of your relationship with the customer contact.
Control access to contact records.
Schedule call-backs.
Send emails to contacts directly from inside Hornbill.
All changes to contact records tracked in a full audit trail.
Our Hornbill journey…
The ease of getting up and running makes Hornbill a definite 'must see' for anyone considering changing their current ESM solution."
★★★★★
More customer service solutions
Got a question?
Chat with a solutions expert today. See how Hornbill can make life at work better for you.
Just browsing?
No problem. Here's some useful resources to help you on your ESM journey.