Improve the way your people use their time
Hornbill Timesheet Manager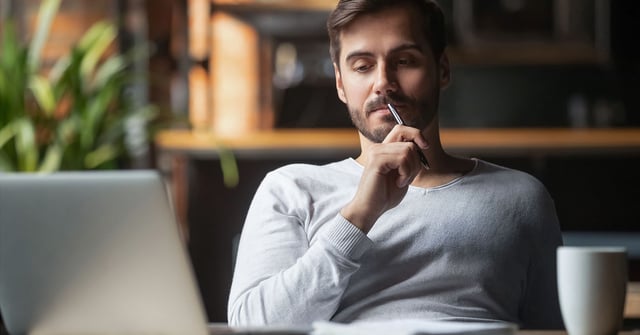 Get a true understanding of the relationship between work and time
Track and analyse where time is spent in your organization so you can manage workloads, eliminate bottlenecks, and use time where it counts.
What's really taking up your people's time?
Discover the reality of how long it takes to complete different tasks.
Find out how much time is spent on day-to-day operations and how much is spent on the projects that move your organization forward.
Get better at estimating time required for tasks and projects, based on real data (not guesswork).
Compare predicted project effort against actual time spent to improve future project planning.
Understand capacity for work so you can avoid overloading, burnout, and staff churn.
Managing time is the key making high productivity sustainable
Link tasks and time
In many organizations, the link between tasks and time is an unknown, meaning planning is based on guesswork. When you plan based on real data, you can set realistic deadlines.
Get actionable insights
Find bottlenecks and anomalies to solve problems and reduce stress. Accurately assess work backlogs to rebalance teams and get value flowing faster.
Prioritize tasks for automation
Pinpoint where automatable tasks are taking up large blocks of people's time. Use Hornbill's codeless work automation to give people more time for important projects.
Why Hornbill…
It has saved us time and enabled us to identify trends and problems with our processes."
★★★★★
What Hornbill Timesheet Manager does for you
Log time accurately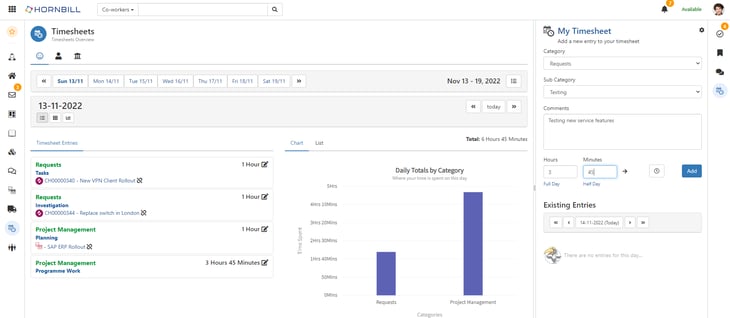 Quick time tracking makes it easy for users to log time against projects, tickets, document updates, and other entities. Users can see how their time is divided across different types of work.
Understand where time is spent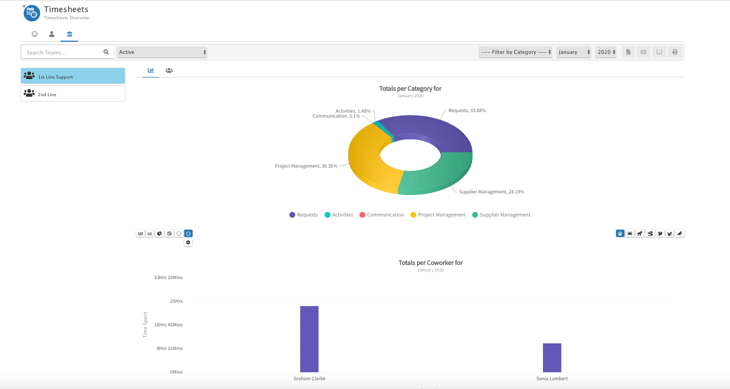 Get an aggregated view of where your teams are spending their time. Spot where high volumes of routine work are standing in the way of new business initiatives. Get a clear understanding of the opportunities where work automation can give your people the time you need to make real progress.
How to get started
Setup your work categories
Hornbill comes with a set of default task categories and sub-categories that can be quickly adapted to drive reporting on where time is spent.
Record task times
Users record time spent on tasks; using a simple in-app timer, or retrospectively inputting task time. Timesheet records can be logged against a task category and a related case, project, document, supplier, or other entity. It only takes a few seconds.
Get insights from your data
Rich data provides deep insights into time spent on task types, projects, assets, documents, and other relevant business object. Management get a clear picture of how much time is being spent on different types of work, helping provide insights for where automation can have a profound impact.
Our Hornbill journey…
If you're a large organisation, looking for a robust and user friendly service management platform, consider Hornbill."
★★★★★
Got a question?
Chat with a solutions expert today to find out more about Hornbill Timesheet Manager. See how Hornbill can make life at work better for you.
Just browsing?
No problem. Here's some useful resources to help you on your ESM journey.