Crown Packaging - Modernizing Enterprise IT
Crown Packaging is the leader in metal packaging technology and the number one producer of food cans and metal vacuum closures in the world. In 2017, the company celebrated its 125th anniversary and now operates in 36 countries, employing over 24,000 people and has net sales of $8.3 billion. At Crown, a focus on innovation is not reserved for individuals with "innovation" or "product development" in their titles. By making innovation everyone's job, Crown fosters a spirit of continuous improvement every day.
IT Service Management Challenges
Crown Europe's IT Group had implemented multiple ITSM tools in the last 15 years, but none of these solutions met their requirements. In 2010, Crown partnered with ITC InfoTech, a specialized global full-service technology solutions provider, who were using HP Service Manager. To simplify integration with its outsourcing partner, Crown made the decision to also use HP Service Manager. The implementation focussed on deploying Crown's ITSM processes, but this process-centric approach gave rise to several issues, and delivered a solution that was not easy to navigate or use, making it difficult for Crown IT staff to handle requests efficiently.

Getting metrics from HP Service Manager was quite tough, so Crown initially relied upon the canned reports provided within the tool. To generate specific KPI's, Crown used Business Objects to connect and extract data from the HP Service Manager database. This approach was cumbersome and the lack of useful KPI's was a significant challenge. In March 2016, Crown and ITC InfoTech determined that the challenges of usability and metrics in HP Service Manager needed to be addressed, and in April 2016, Crown began to investigate the ITSM tools market. The partners agreed to a deadline of two months to evaluate a number of ITSM tools, and make a decision to select a new tool by the end of May 2016. The new tool needed to be intuitive, simple to configure, and at the same time, powerful. Having been burned by the complexity of reporting in HP Service Manager, Crown wanted to carefully explore the metrics capabilities of each tool to ensure that the new solution would be able to meet their KPI needs, and enable ITC InfoTech to demonstrate conformance with contractual SLA's.
ITC InfoTech provides support for Crown's infrastructure services, covering network, desktop, laptop, server, software deployment, management of user accounts, as well as support for over 50 different software applications. All incidents and service requests are logged directly by Crown users with ITC InfoTech's multi-lingual service desk. The service desk needed a platform that was contemporary and intuitive. The solution needed to provide a digital experience to all users and analysts, while enabling the required metrics to be generated and presented in a simplified manner.
Last chance to get ITSM right
Having implemented multiple enterprise ITSM tools over the last 15 years, Terry Dobb, Crown's VP CIO made it clear that the team should choose very carefully, and select a solution that was both contemporary and would work for years into the future. During April 2016, Frederic Beugin, Director of Operations and Supports, and the Crown Europe team looked at several ITSM tools, including the latest version of HP Service Manager, HP Service Anywhere, Samanage, ServiceNow and Hornbill Service Manager.
The team produced a matrix of all the key features they needed within the tool and asked each vendor to provide an evaluation system, so the team could use the tools and ascertain whether they met their criteria. All vendors were invited to attend site to demonstrate their solutions, and answer any questions from Crown. After the demonstrations, Crown and ITC InfoTech staff ran intensive testing for a period of three weeks, and all solutions were marked and ranked to produce a shortlist. At the end of this process, ServiceNow and Hornbill Service Manager were the final two vendors in the shortlist.
Frederic explains that although ServiceNow is a market leader, with a powerful and complete solution, Crown recognized that implementing ServiceNow would have been a major project. The vendor had initially quoted 90 days to get the basic processes up-and-running. However, after further clarification of requirements, Crown realized that this estimate was likely to double. Although the vendor offered significant discounts on software subscriptions, the cost and complexity of implementing ServiceNow was excessive. Cost aside, the team leaders running the evaluation process had leaned towards Hornbill Service Manager, mainly due to the intuitive nature of the tool, ease of configuration, and their interactions with Hornbill staff.
Frederic explains, "Although we finally negotiated a great deal on subscription pricing with ServiceNow, it only extended to the first two years, and after that the price would increase year after year. Many enterprise IT organizations will 'select the market-leader' because it's perceived to be the safest option. However, our team was very impressed with the ease of use and intuitiveness of Hornbill Service Manager. Functionality-wise, it ticked all the boxes, and commercially, Hornbill's service offering is radically different to other enterprise ITSM vendors."
The Hornbill difference
Frederic explains, "Hornbill's 'priced for life' policy guarantees that the price we pay when we subscribe will never increase for as long as we remain a customer. We didn't have to sign up to 3 or 5-year contract, we could subscribe and terminate at any point, and if our product champions get promoted, or leave the company, Hornbill will train their replacements free of charge. This speaks volumes about the company, their commitment to delivering great service, and their attitude to customer retention and loyalty. But in the end, what really stood out was the intuitiveness and power of the tool. During the evaluation, one team leader said "With Hornbill, you can really feel the experience of the designer. All the tools are pragmatic, and it's easy to make all the changes we need to make life easier for our end users and analysts."
In June 2016, the decision was made to select Hornbill Service Manager. To allow sufficient time for Crown's procurement and planning processes, implementation was scheduled for August 2016.
Big-bang implementation to minimize disruption
The scope of the implementation was broad. Crown already used ITIL, but previous efforts to adopt the framework were 'by-the-book' and focussed entirely on processes. Implementing Hornbill Service Manager provided a fantastic opportunity to revisit ITIL, but this time, from a Services perspective. Crown decided that a big-bang approach would minimize the period of disruption.
During the implementation, Hornbill Product Specialists were supported by an exceptional team, led by Crown's Technical Support Team Leader, Lyonel Remond. The implementation commenced in mid-August 2016 and a tight two-month deadline was set for go-live in October.
It was a huge challenge, as Lyonel explains, "Revisiting our ITIL adoption meant that we had to stop talking about applications, systems and servers, and move towards Services and the design of our Service Catalog. It was a massive challenge for Crown IT, as it would completely change the way we worked. That's where Hornbill's 30-day implementation and free switch-on was invaluable. Hornbill's Product Specialist was very patient and took time to explain how we could structure the Service Catalog. Once that structure was in place, we could design our ITIL processes from a Services perspective, which made sense, and made our processes more effective. We needed to look at all our SLA's and redesign those, and Hornbill's Product Specialist helped set these up and do some tweaking to the processes we designed, to improve the flow of work. Working with the Hornbill Team, we managed to get all the technical elements out-of-the-way in a couple of weeks. By the time we went live, we had over 300 items in the Service Catalog, and now, nine months later, it's over 400. These catalog items are grouped under Service Categories, and our users are only presented with services they are entitled to subscribed to via the Service Portal, and it works brilliantly."
A smooth go-live experience
Hornbill Service Manager is intuitive, so service desk analysts don't need much training. Prior to go-live, Crown's service desk analysts had only two training sessions. Hornbill delivered a one-hour session on how to use the tool, and after this session analysts were encouraged to log on and familiarize themselves with the solution. Two weeks later, Crown staff delivered an internal training session, which explained how the service management processes worked. Two days later, Hornbill Service Manager went live.
Frederic explains, "Go-live was a very smooth experience. All that we had to do was send a couple of notifications, reminding staff how to use certain aspects of the tool. We sent a member of staff to India to support go-live for our partner, and this also went very smoothly."

Saurabh Saket, General Manager IT Services, ITC InfoTech said, "We had excellent communication from Crown before go-live, so on-boarding of our service desk staff took no time at all. One of the main reasons that the tool has been so successful in our environment is the preparation that went into process design and trainings conducted with the team. The Heads-Up Display is a massive hit with the analysts. Analysts can immediately see where they are in the process, what's coming next, and what should be done with tasks and automation. Progressive Capture is also a big benefit, as it ensures that you get the right information, first time, so analysts can immediately start work on resolution, and this really helps with our SLA performance.
Hornbill Service Manager – a big hit with users, analysts and management
"Communication within the tool has been well thought out", said Lyonel. "It's the simple things, like responding to customer emails from within the tool, and being easily able to assign tasks to colleagues that make a significant difference. Mentions allow us to request help from subject matter experts, by simply using the @ symbol and a colleague's name. They get an instant notification and can easily jump in to provide help."

Frederic said, "The Service Portal was an instant hit, both with users and analysts. Previously, we had forty support mailboxes receiving users 'requests or system alerts, and we reduced this to two. Thanks to the metrics in Hornbill Service Manager, we now know that around 40% of our users have already accessed the Service Portal. Thanks to Progressive Capture, end users can create incidents and requests themselves, which are then immediately routed to the correct resolver group. Since go-live, in October 2016, around 9% of all incidents and requests have been created by end users. This may not sound like a huge number, but end users in the manufacturing industry don't typically use Self-Service at all. But the best news is that 20% of these Self-Service requests have been resolved by users themselves."

"The Service Portal, and particularly the FAQ's and Service Bulletins are clearly a big hit. Previously, with HP Service Manager, our feedback on resolved incidents was around 6%, but with the simple feedback facility in Hornbill Service Manager, we've managed to raise our feedback rates to 17%. With HP Service Manager, users were bombarded with emails, but now, they get the right communication at the right time, and several people have commented on the simplicity and clarity of these updates. In some manufacturing plants, we're still using older browsers, and once these have been updated to the latest versions, I anticipate even greater adoption of Self-Service."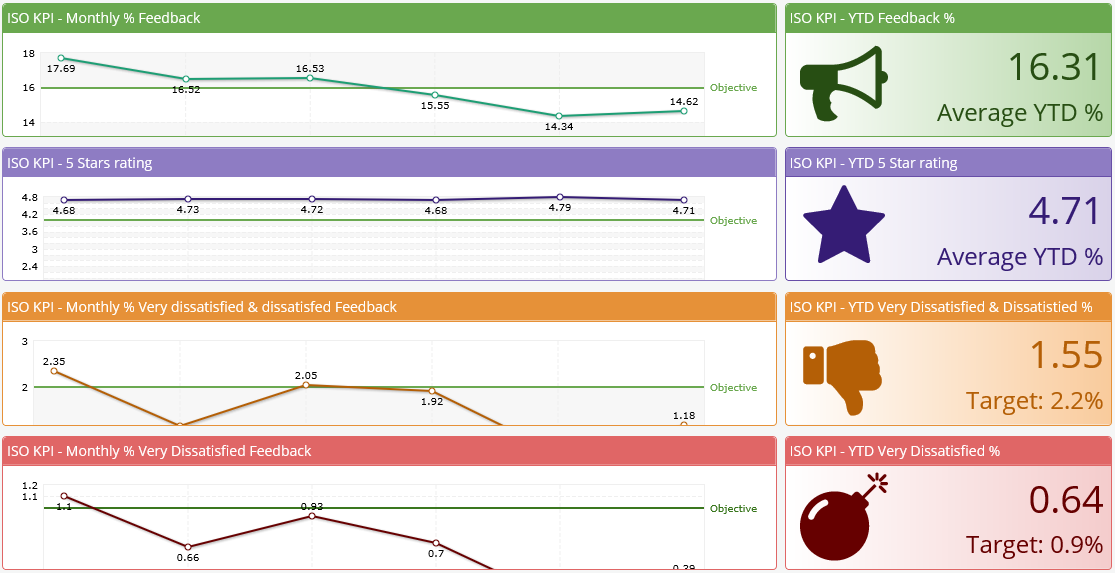 Sharing improvements with KPI's and metrics
"The KPI's we've created have made a real impression with Senior management, especially our CIO. Our key metrics run as a slideshow in our primary office in Wantage, so everyone can see how we're performing. These metrics do a fantastic job explaining how much we've improved. Our backlog has dropped significantly. Our CIO is very happy with our performance, especially with the feedback he's received from our customers, our service desk analysts, and our partner, ITC InfoTech."
Hornbill Service Manager enables the digital workplace
Saurabh Saket, General Manager IT Services, ITC InfoTech said, "Hornbill is a digital workplace tool, with a rich and intuitive user experience. This is a new age, where people want to use software that is as familiar as the tools they use in their personal and consumer lives, and Hornbill Service Manager provides that kind of experience. It's a digital workplace platform that stands out from a crowd of cumbersome ITSM tools. It presents the right information, at the right time, which makes it much easier for our people to do their work."
Collaboration creates potential for further improvements
Lyonel explains that although Crown is using some of the collaborative features of Hornbill Service Manager, a recent trip to a Hornbill Customer event made him realize that Crown could achieve so much more through collaboration. Lyonel said, "I was at Hornbill event in London recently, and one of my colleagues needed my input for an important job. Previously this would have been buried in a long list of emails, and I would probably have missed it. Fortunately, I had the Hornbill app on my mobile and was instantly able to provide the information they needed, so the work could be completed. After the Hornbill Insights event, I went back to my team and told them that if they wanted to ask me a question, they should use the @mention facility in Hornbill, rather than sending me an email. Now, if I get a question by email, I copy the email into a Workspace and reply using @mention. It takes time to change people's behaviour, but now it's beginning to take off, and pay off within my team. We're currently producing some guidelines on the use of Workspaces, then I'll be pushing hard to make more effective use of collaboration across every team within the IT organization."
No more upgrade pains
According to Lyonel, one of the most impressive things about Hornbill Service Manager is the automatic upgrades. Hornbill's continual deployment approach means that around 4 or 5 releases are made available each month. Lyonel said, "Most SaaS vendors claim that upgrades are seamless. However, when you dig a bit deeper, typically it means a project, with cloning, upgrading, testing, and often reapplying the changes you previously made to the application. With Hornbill, it's a simple update, much like you'd update an app on your mobile phone. We've deployed numerous updates, with no disruption to service. With Hornbill, all it takes is a single click and thirty seconds later the update is done, all our customizations carry on working, and we never have to deal with upgrade pains again."
Major benefits
Frederic says, "From a management perspective, the visibility into the workload of different teams is a major benefit. More importantly, we can share these metrics right across the business, so we're now working transparently, and our improvements are there for all to see. I've had so many positive comments about the metrics slideshows."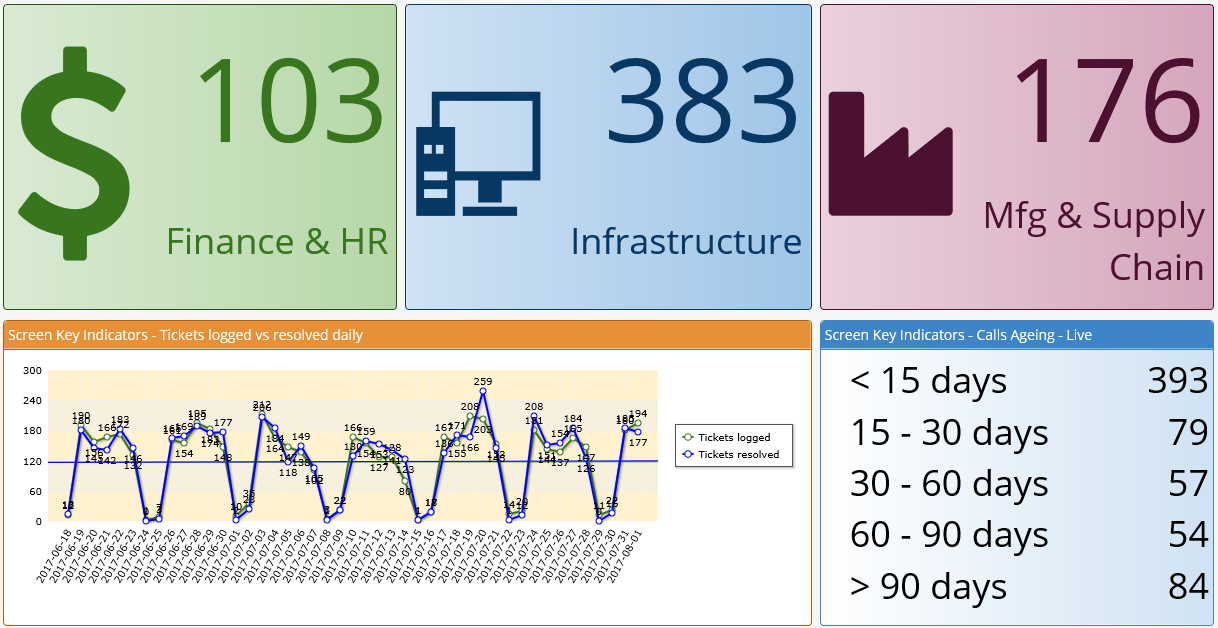 "However, for me, the biggest benefit is that Hornbill Service Manager truly considers everyone within the Service Lifecycle; from our end users and customers using the Service Catalog, the simplicity and effectiveness of the analyst interface, through to the richness of metrics available to management…it's incredibly well thought-out and very well integrated. With HP Service Manager, and with many of the tools we looked at during our selection process, we would have required a team of developers to customize and maintain the solution. With Hornbill Service Manager, setting up our business processes and workflow is a simple point and click operation. It's incredibly easy to administer, requires no technical skills, and there's little or no maintenance overhead. Compared to where we were with our previous solution…it's night and day."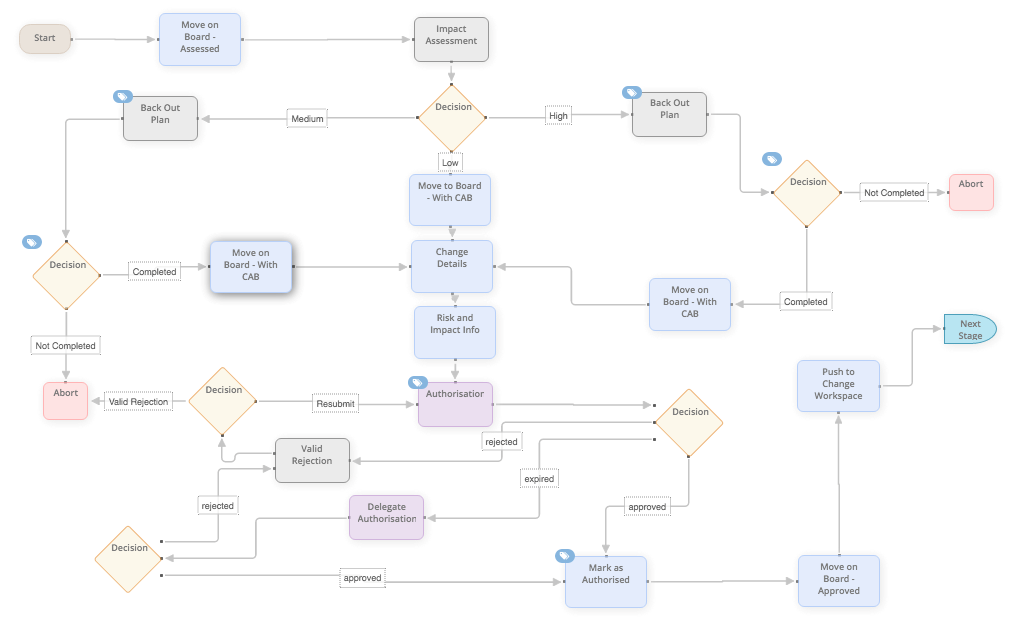 Sharing his final thoughts on selecting Hornbill Service Manager, Frederic says, "At the start of our selection process, our CIO made it clear that this was our last chance to select the right tool. It would have been easy to choose the market leader, but Hornbill's approach, and the tool itself, was clearly a more innovative solution. I'm happy to say that since Hornbill Service Manager was implemented, not a day has gone by when I have questioned our decision."