Multiply your support capacity with a chatbot
Virtual support agent/chatbot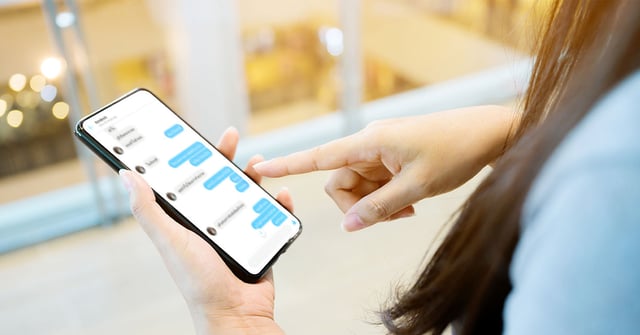 Bring support to where your people are
If your organization uses an enterprise collaboration platform, like Microsoft Teams, the Hornbill chatbot gives your employees direct access to services and support without leaving their primary digital work environment.
Improve experience and efficiency with a chatbot
Enhance the employee service experience with automated service and support, without leaving their primary workspace.
Conversational interaction and intuitive interaction makes the virtual agent a channel of choice for routine requests, issues, and updates.
Employees get faster outcomes so they can be more productive.
Divert thousands of routine requests, issues, and updates to an automated chatbot channel, taking the strain off your service desk team.
Chatbots made easy
Built on Microsoft Power Platform
The Hornbill Power Virtual Agent can interact with employees through Microsoft Teams, your intranet, or other enterprise collaboration platforms.
Fast-track chatbot support
Comes with common, out-of-the-box service and support capabilities—ready to use on day one.
Customize to fit your service portfolio
Create new service and support capabilities through simple, logical conversation flows—no coding or AI skills required.
Why Hornbill…
I can honestly say I've never come across a system that is more modern, easy to use and intuitive."
★★★★★
What Hornbill Virtual Agent can do for you
Enable automated interaction in MS Teams and other collaboration platforms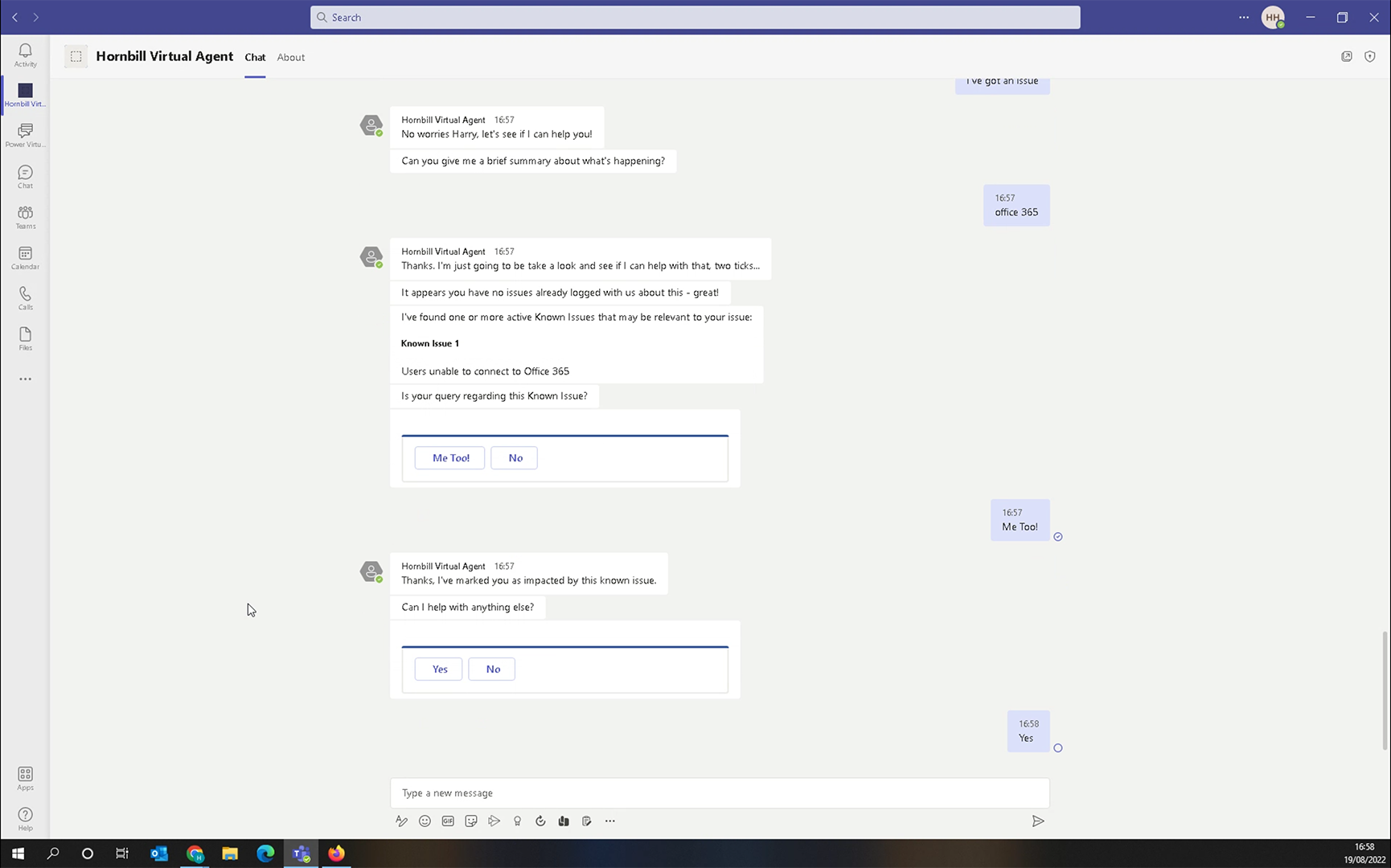 Employees looking for services or assistance simply open the Hornbill Virtual Agent channel in their enterprise collaboration platform or intranet to start the conversation. The chatbot engine guides the conversation to identify exactly what the employee needs, then executes the correct workflow actions inside Hornbill to deliver the service or support experience they need.
Launching a chatbot is easier than you think
Setup the chatbot
Codelessly connect the chatbot to your Hornbill instance and connect the out-of-the-box conversations to your service catalog.
Publish your chatbot
Communicate with your employees to let them know they can now get services, support, and information from inside their enterprise collaboration platform.
Create custom conversations
Configure new service connections and conversations to extend what the chatbot can do, covering your custom service and support scenarios.
Our Hornbill journey…
The onboarding process was extremely easy and I have had a level of proactive customer support during the process that I have not seen in any other supplier of software."
★★★★★
More self-service solutions
Got a question
Chat with a solutions expert today to get answers. See how Hornbill can make life at work better for you.
Just browsing?
No problem. Here's some useful resources to help you on your ESM journey.