Release Roundup - Customer Feedback
Hornbill is deployed using Continuous Delivery, and this means we typically make multiple incremental releases every week. As well as providing essential fixes, we also release new features as and when they become available. To supplement the more granular public release notes, this blog series will round-up changes across our platform and applications providing highlights and things of particular note.


Project Manager
We have been hard at work on the latest release to bring you Project Tagging, which is now available, just like in Document Manager you can tag projects, search for projects by tag and view a tag cloud for Project Manager these tags as always are fully translatable by a Project Admin.




We have also introduced visibility of your Project Tasks; My Project Tasks view is now available from the Project Overview giving you a global view of all your tasks and their progress without having to drill down into each Project. The team has also released Board Manager integration, Board Manager takes what we learned from Service Manager Boards and allows any of our Applications to plug in and provide cards meaning your Projects can easily be added to a Board Manager Board.

Document Manager
A new keyword search capability has been added to help when associating a Document to an entity such as an Organisation or a Service Manager Request.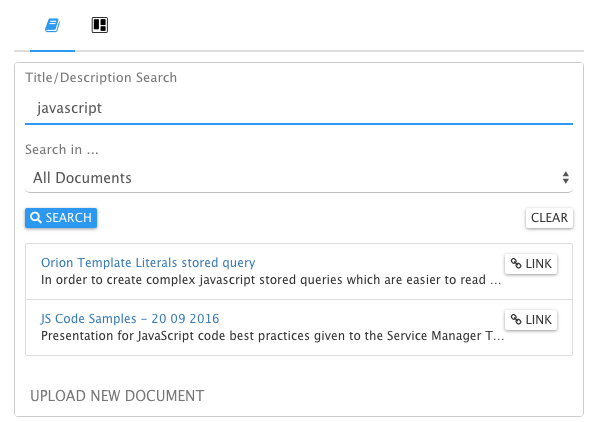 Hornbill Board Manager
We have made some performance enhancements for boards that have large numbers of cards. We have also applied Material Design UI change to the details displayed in the right-hand Action Bar.

Hornbill Collaboration
You have probably noticed many subtle UI changes and improvements over the last few weeks. If you were present as Insights 2018, you would have heard Gerry our CEO explain our move to Material Design. This week we applied Material Design updates to the Activities view as well as a new cleaner look for the right-hand slide-out Action Bar, the email view, language switch and translations, notifications, top panel, organizations and contacts as well as a change to task outcomes.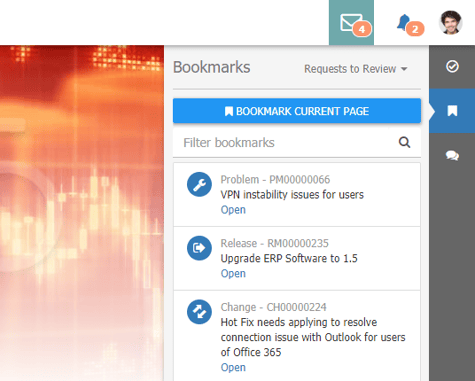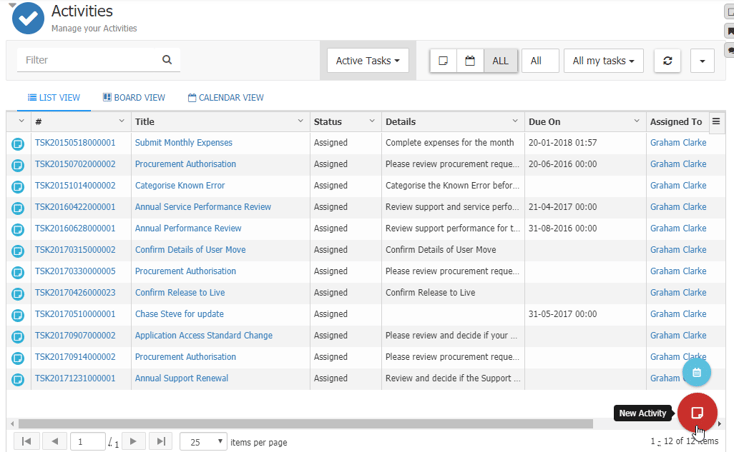 The task outcomes change lead to quite a lot more customer feedback than we had anticipated, we reduced the number of outcomes because some customers had a significant amount of text in these buttons which caused element wrapping issues. From customer feedback, it was quickly apparent that this change had an undesirable effect on anyone using only 3 or 4 outcomes as they now needed a second click on the drop-down before being able to complete the task. We are now working on the next improvement which takes on board all previously received feedback - watch this space. If you want to see or be part of this conversation, please see the community thread here.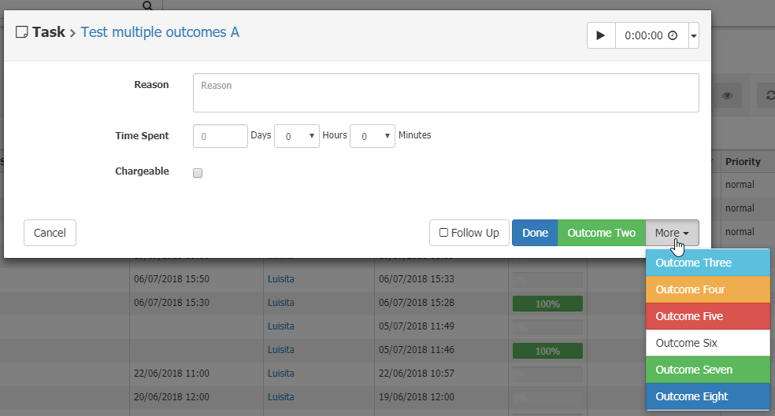 Hornbill Administration
This week we updated Font Awesome to version 5.2.0 providing 372 new icons for use in your dashboard and reporting widgets, you can now add Notes to the BPM and Progressive Capture canvases.

That's all for this weeks Roundup; I hope that summarising of our latest changes and features is useful and maybe you might even get some visibility of Applications you were not previously aware were available. Look out for our next installment coming out as soon as our development teams have had some more coffee and pushed out some more releases.