The Path Out
of COVID-19
Creating the Blueprint for Digital Service
Transformation
Chapters
A New Landscape: C-19's impact on IT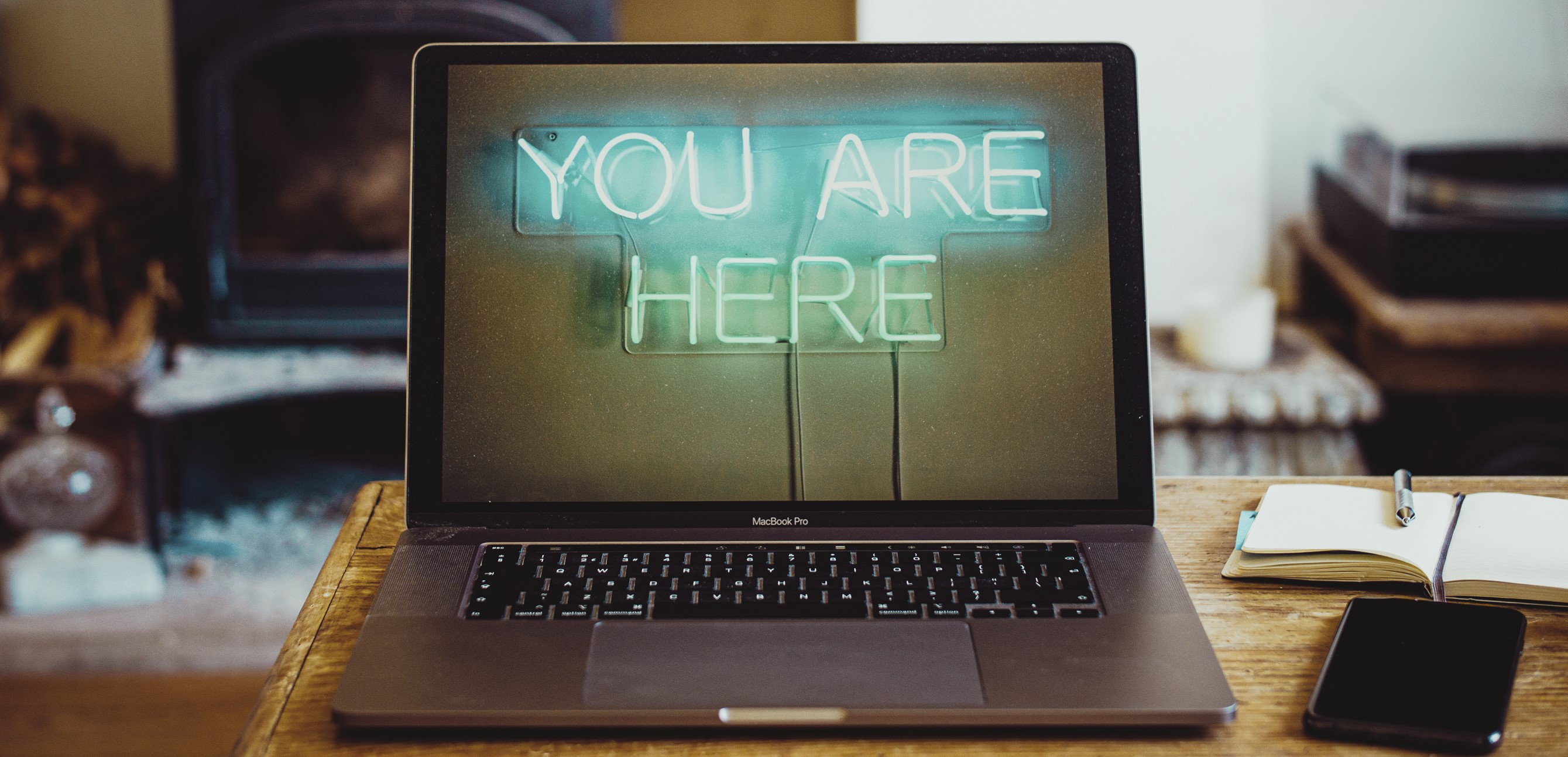 In the current maelstrom, we do have one certainty, and it is an uncomfortable truth. Post-COVID-19, there will be no return to normal.

Aviation, tourism, leisure, automotive, high street retail, and other industry sectors that rely upon face-to-face customer interaction, have been decimated by the crisis. Online retail, logistics, and other high-tech industry sectors with established digital business models were better prepared. As C-19 hit, most businesses focussed on survival and continuity, which meant furloughing some staff, and transitioning the remainder to working from home.

As governments take the first careful steps to relax their lockdown measures, other countries that have already flattened the curve are kick-starting their economies. Even with social distancing measures, relaxing lockdown can only drive the R (reproduction) number in an upward direction. Although governments are following different strategies to relax lockdowns, most are taking small steps to avoid a second C-19 peak, which could swamp healthcare, enforce further lockdowns, and mandate additional government borrowing to fund already massive stimulus packages.

Businesses that can open first are implementing the recommended C-19 safety measures, which will require them to operate at a lower capacity. Will demand exist, and will consumer confidence be restored before we have a vaccine or therapeutics?

Only time (and effective control of the R number) will tell. What happens next may be difficult to predict, but what happened over the last few months is clear. The crisis had an immeasurable impact on businesses, and they must rethink their business models, operations, customer, and employee engagement for the post-C-19 era.

For businesses that have transitioned to remote working, the crest of the first C-19 tsunami wave has broken. However, it comes crashing into the trough of the second wave – a significant economic recession.

How deep it goes, and how long it lasts, depends on so many variables that economic recovery is difficult to forecast. Whatever the shape of the rebound, businesses must act urgently to protect revenues and cut costs.
Remote working is here to stay
Now, as businesses plan to return to work, CFO's are considering the economic benefit of home-working, and the opportunities it presents to reduce office space and cut operational costs.

A recent Gartner research survey revealed that post-C-19, 74% of CFOs expect to move a number of previously on-site employees to permanent remote working. Another Gartner survey of HR leaders suggests that 41% of employees are likely to work remotely at least some of the time.

Recognizing that their businesses have worked better and faster than they thought possible just a few months before, leaders will not want to go back to the old world. They will call upon technology to maintain that sense of momentum and deliver a competitive edge in the new economy.
Technology must pave the path out of COVID-19
C-19 has changed the way we live and work and will continue to do so for the foreseeable future, Analysts are struggling to keep pace with the impact on economies, sectors, and firms. However, there is broad consensus on the way forward.

The World Economic Forum highlights that technology is essential for the path out of C-19. By a significant margin, the number one action which organizations can use to successfully drive transformation is investment. Devoting the correct funds to digital transformation can improve success rates by 34%.

McKinsey & Co's research highlights that there are five levers which can increase the success of digital transformation by up to 45%. Today, despite the current landscape, fewer than one in ten are leveraging all five. Only 26% of worldwide sales are made through digital channels and only 30% of internal operations have been digitally automated. Large enterprises have been particularly slow to embrace digital channels and practices.

Before C-19, the tipping point had already been reached, and businesses were already on the path to digitization. However, with almost 80% of organizations still in the early stages of their journey, the crisis highlighted systemic weaknesses. Organizations have invested heavily to catch up with their agile, digital-native competitors, and prevent them from taking market share. However, many remain shackled by dependencies on legacy systems, technical gurus, and a pedestrian pace of change.

As the crisis continues, we still do not know what the new normal will look like. As a society, we will hopefully hold on to some of the good things, like increased healthcare funding, less pollution, and better care of the elderly. However, what we do know, for certain, is the technologies that supported the old world, will not support the new world that business is moving towards. Be under no illusion about how important workflow and process automation has just become.
The end of the digital facade
Although businesses have made progress with digitizing customer-facing services, their back-office operations remain largely analogue. Work is managed in departmental silos, using disparate, legacy systems. Customer-facing services are supported by back-office operations and tackling one without addressing the other is akin to painting the facade of a house, while continuing to allow the plumbing, electrics, and fixtures to corrode and decay.

Change is rarely simple, and although the current shifting landscape makes it significantly more complex, it has never been more important. In the new world, businesses will not tolerate the cost, inefficiency and waste of siloed processes, manual tasks, and repetitive activities. The perceived cost, disruption, and resource drain of implementing new tools, means that many organisations chose to maintain the status quo. However, that old world is already dead, so doing nothing is a spectacularly bad idea.
The era of hyper-transformation
As we return to work, there will be less funding available for projects and fewer people to handle the workload. Businesses must, therefore, find new ways to innovate, disrupt and use technology to deliver services more effectively, while extracting every ounce of efficiency from existing resources.

Prior to C-19, Service Management resources were stretched to breaking point, simply maintaining, and supporting existing services. As businesses work out their strategies for the return to work, new IT strategies and technologies will be needed, which will spur significant investment in critical support systems.

As McKinsey's expert resources on C-19 highlight; investment in Service Management and Automation technology is advisable to ensure that organizations can meet the increased levels and frequency of support requests.

Just as first-generation SaaS solutions reshaped the Service Management market over the last decade, demand for low / no-code, agile and cost-effective cloud-native SaaS solutions will change the market beyond recognition over the next 1-2 years.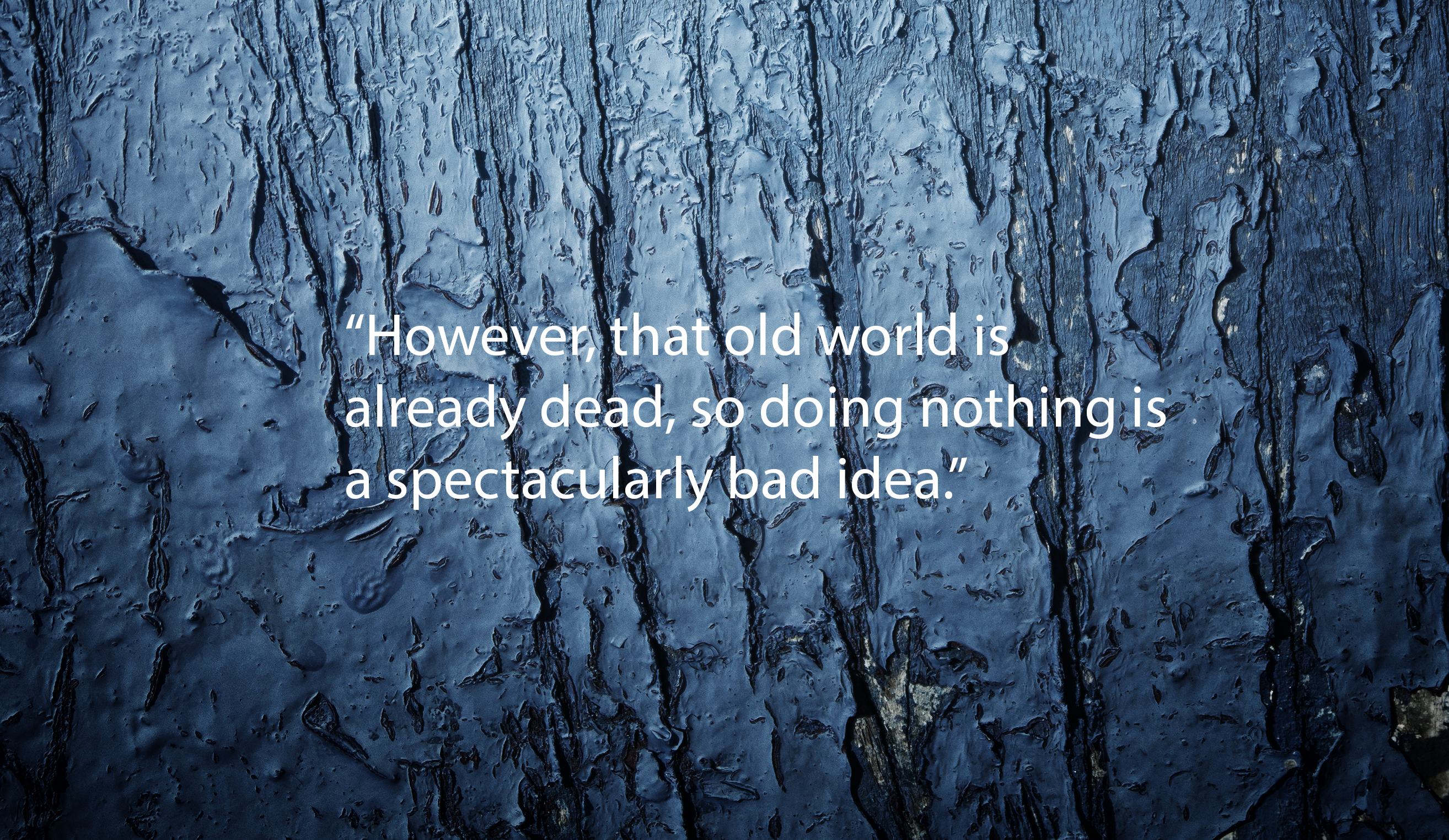 Act with urgency: IT groups with a strong digital strategy are ahead of you
As lockdowns loomed, like every other business, Hornbill expected to see a significant drop off in market demand, postponement of planned tool implementations, and cancellation of contracts by customers in industry sectors that been severely impacted.

As C-19 hit, service delivery teams were swamped additional demand, so most customers increased their SaaS subscriptions, secure in the knowledge that they can immediately scale down again once the peak has subsided.

To our surprise, no planned implementations were canceled, but some were postponed, as IT groups wait for their businesses to work out the transformation strategy. However, the number of delayed deployments was much lower than anticipated, and many organizations seized the opportunity to commit to transformation early, by bringing their plans forward to replace legacy service management systems.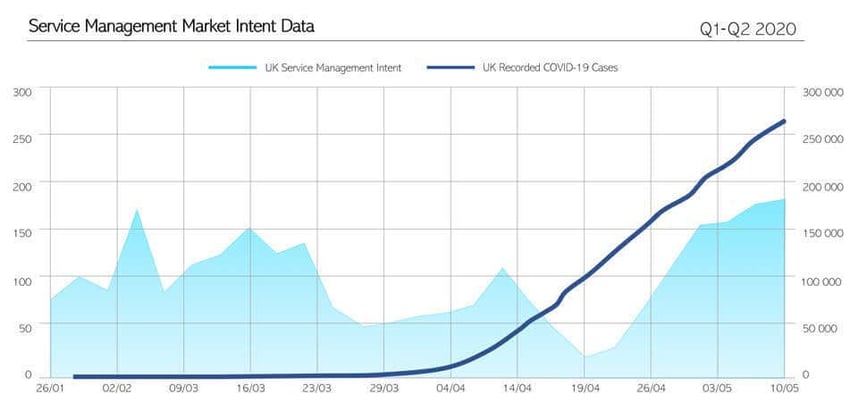 The Service Management market is set to fly
Hornbill uses several tightly integrated marketing tools to assess global market intent across 25 technology areas in real-time. The graph above, based only on UK market intent data, shows the market's reaction to the C-19 Tsunami (Turquoise line).

Between February 23rd and March 21st, as lockdowns appeared imminent, the turquoise line took a nosedive, suggesting that demand within the UK Service Management market had collapsed. However, by early April, it became clear that Service Management teams were not looking for solutions, as they were far too busy dealing with the initial onslaught.

In the weeks that followed (from March 29), the turquoise line grew exponentially, rising significantly above the levels typically seen before the crisis. In the initial recovery phase, growth was driven by the market racing to look for three key elements: remote working, digital transformation, and IT transformation.
In short, guidance to triage the influx and to develop a plan for getting out of the chaos.

The market is moving through distinct cycles. With the decay of the initial triage and planning terms and the rapid growth in searches for the terms: self-service, service desk tools, workflow automation, and collaboration.

The data is clear - demand for modern, agile Service Management tools is greater than ever. IT groups with a strong digital strategy are acting now, and as others get their strategies finalized, the service management tools market will fly.

Exponential graphs were, and still are, very much a feature of our daily lives. Out of sheer curiosity, one of Hornbill's executive team overlaid the dark blue line, which shows the rate of C-19 infection in the UK, compared with Service Management search terms over the same period.

Although causation is not inferred, the correlation is striking. The case for accelerating investment in the right technology is clear, and without it, your transformation strategy is dead in the water.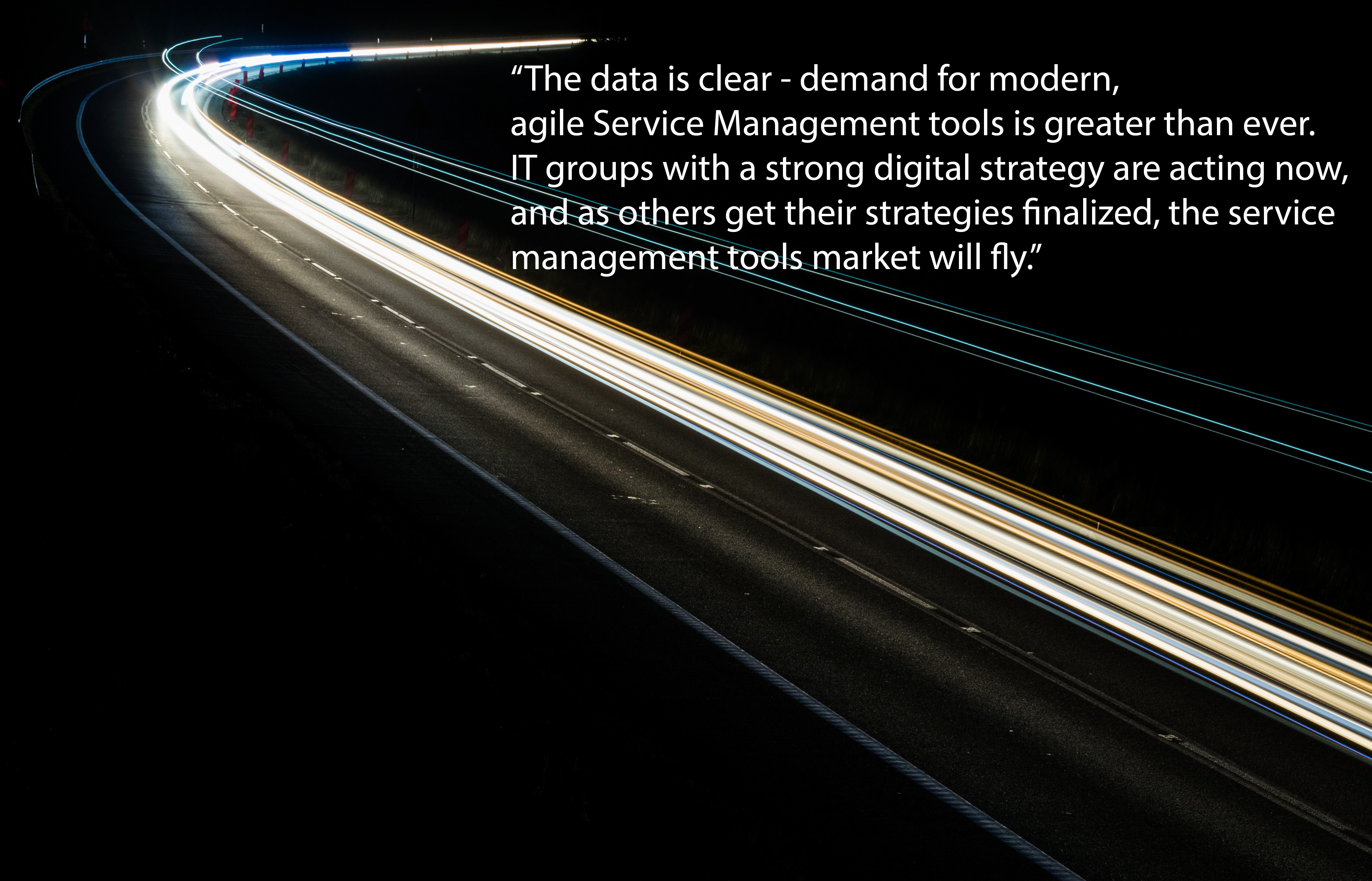 The five stages of the path out of COVID-19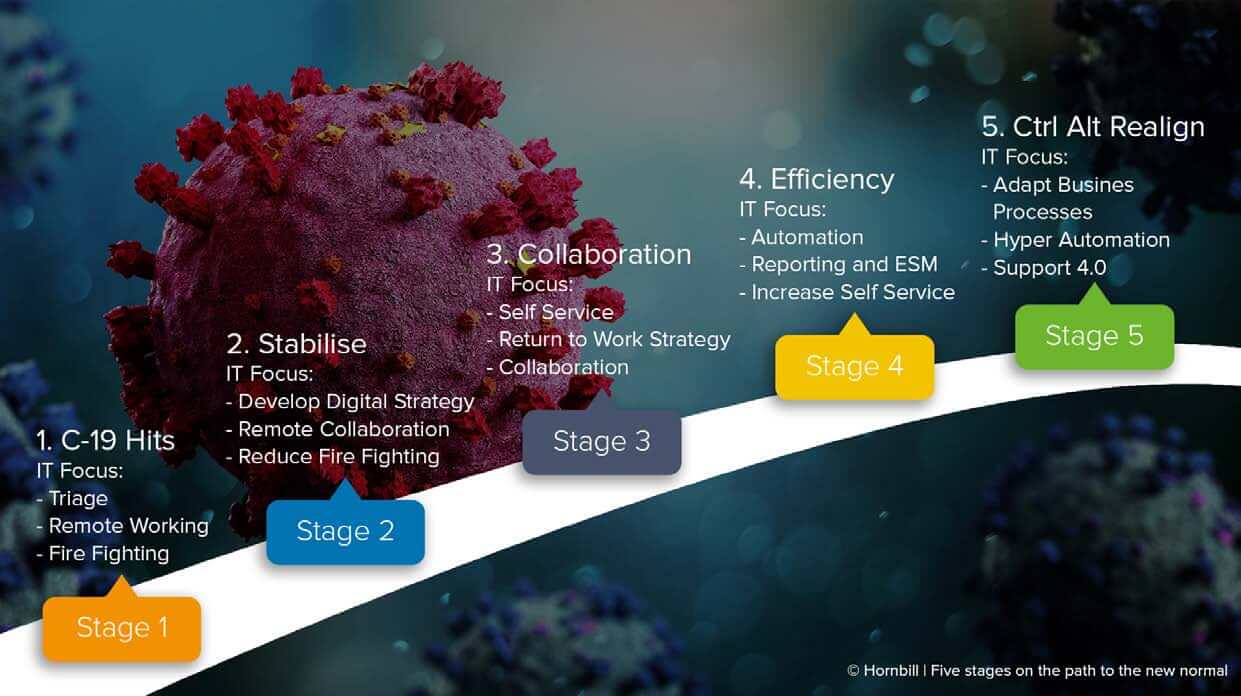 As the crisis continues to unfold, it is still too early to predict the future. During the first wave, technology transitioned staff to working from home, and IT proved its worth. Now, we must now prove our value, by looking back at the lessons learned, and deploying technology to pave a new path for our people, processes, and partners.

The journey map highlights five stages that IT organizations will go through on the path to recovery. The phasing will be different across sectors, especially within industries that have been heavily impacted. At the time of writing, stage 1 is behind us, and IT groups are either going or have already gone, through stage 2.

Before looking forward, we need to look back and acknowledge what happened during the early stages of the crisis.
Stage 1: C-19 Hits
In the heat of the crisis, organizations were forced to work in different ways, and their IT departments responded. Over the course of a few weeks, IT teams worked miracles to achieve things, which prior to C-19, would have seemed impossible.
As suppliers closed their doors, new laptops became as difficult to source as hand sanitizer. Old equipment destined for recycling, was repurposed. IT groups purchased VPN licenses en-masse and rolled out video-conferencing tools that had been sitting on the shelf. In the panic to get people working remotely, BYOD was embraced, and security was temporarily relaxed. Alongside all the provisioning work, the inevitable surge of "It's not working" calls to the Service Desk, created a mammoth spike in incident volumes.
As organizations transitioned to remote working, technology and the teams that support it, had never been more visible, and IT did not just cope.
Social media posts
, praising herculean IT efforts, suggest that they managed incredibly well. However, now is not the time to rest on our laurels.
Stage 2: Stabilize
As Service Desk teams tackled this second stage, they faced new challenges. How do we verify the identity of people requesting support? How do we respond appropriately to requests from staff that have been furloughed? Remotely administering on-premise systems was a further challenge to add to the growing list of new Service Desk issues. Teams now face a backlog of security issues and legacy technology challenges that need to be addressed.
As IT teams worked hard to stabilize the infrastructure, remote employees started to settle into the new normal. Now, they want their home setups to work a little better, and service requests are generating a new spike in demand. IT groups with an effective service catalog and self-service portal were better able to manage this spike. Organizations without an effective self-service offering now have a clear mandate as they prepare for the return to work.
Digital strategy - the blueprint for reinvention
As IT groups reviewed their business continuity plans in preparation for C-19, they will have identified many shortcomings in their current technology stacks. As the crisis hit, and theory became practice, it exposed further weaknesses, which will force IT teams to reassess their software applications, telephony, data networks, devices, security, and support channels.

Businesses need strong digital strategies, supported by technology and practices that are sufficiently flexible, secure, and resilient to cope with the new normal. However, when it comes to technology, cost has always been a limiting factor.

Executives now have a leading role to play, and IT governance will feature on Board agendas. To enable this, CEO's will need to work more closely with CIO's and CFO's to reshape both business and IT strategies. CIO's must lead the IT transformation, but is not all storm clouds, as CIO's have a powerful impact on the success of the business strategy. McKinsey & Co research highlights that CIO Involvement in the business correlates with an IT function that is more effective, both overall and on digital strategy.
The CIO must be front and centre
There are two clear reasons why the CIO must be front and center in the organization's new direction. Firstly, if the CIO is involved in the shaping of the business strategy, the IT function is 2.5 times more likely to be rated as very effective by the organization.

Why? The logic is straightforward. If IT activity and focus are directly aligned to the direction of the business, and the CIO is fully engaged in shaping that direction, the Board will proactively invest in the right technologies. Secondly, when the CIO is involved in shaping the business strategy, digital initiatives are 1.8 times more likely to deliver a significant impact.

For most IT groups, the panic to get staff working remotely has passed, and incidents have decreased. Now is a good time to start addressing legacy technology issues. However, you must act quickly, and consider how your requirements have been, and will continue to be, impacted by C-19. For example, our ability to interact both within and between teams must be a prime consideration for remote working.
Remote collaboration served a specific, short-term purpose
The crisis forced the rollout of numerous collaboration platforms. In March, having helped several family and friends, including talking an 80-year old lady through installing, running, and using Zoom on her iPad, I tweeted:
Is it just me, or do all #ITSM folk working from home feel like they're mostly employed by Zoom support?

— Patrick Bolger (@patb0512) March 24, 2020
The company shot from obscurity in March, to a market capitalization of just under UDS $49Bn in May, and currently, Zoom's valuation is higher than the combined worth of the world's top seven airlines. Initially plagued by security issues, Zoom responded quickly, and the technology has kept workforces, families, and friends connected.

While social distancing remains in place, it will continue to serve this purpose. However, just like Microsoft Teams, Skype, Slack, and countless standalone collaboration tools, the challenge for business remains the same. These tools are not 'destination applications' i.e. not the tool that employees open first when they start work. As a result, after an initial surge in adoption, the collaboration tool fails to stick. People revert to old tools and siloed ways of working, and collaboration becomes a side-show that quickly fades away.

Linearity for the moment is on pause. We can no longer tackle problems individually, and sequentially resolve them. Remote collaboration has helped us stay connected, but as we enter the next phase, full-scale collaboration is needed to change the way we work.
Stage 3: Collaborate
The Local Digital Declaration, a document produced by UK Government bodies, outlines their ambition to "co-create the conditions for the next generation of local public services, where technology is an enabler rather than a barrier to service improvements, and services are a delight for citizens and officials to use."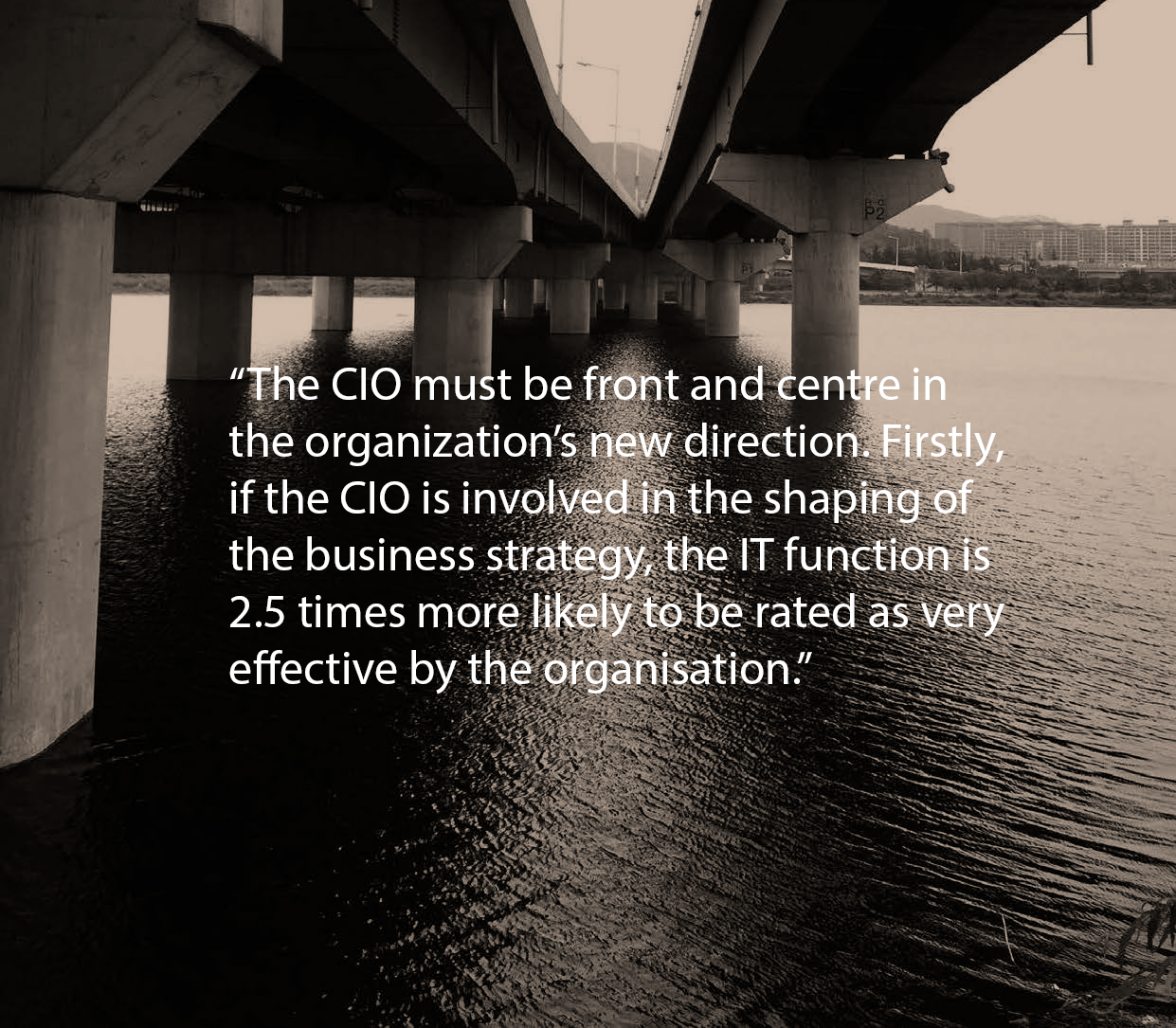 To achieve this ambition, the document outlines 5 principles, and the fifth principle best explains how work needs to change. "We will embed an open culture that values, incentivizes and expects digital ways of working from every member of our workforce. This means working in the open wherever we can, sharing our plans and experience, working collaboratively with other organizations, and reusing good practice."

Collaboration means working out loud, sharing information and ideas, and quickly being able to draw on tribal resources and the knowledge locked within different teams. In the new normal, collaboration, both within and between teams, is the only way to tackle the challenges that will be coming at us thick and fast. You must get this right, and our eBook The Definitive Guide to Collaboration is recommended reading, when you have the time.
Return to work strategy
As lockdown measures are being relaxed, businesses are planning their return to work strategies. Although technology giants, Facebook, Twitter, and Google have already announced plans for permanent home working, most companies are not set up for such an immediate and radical transition. Look out for insightful content from our CEO, Gerry Sweeney, on the Hornbill Blog, which explores the new challenges that organizations will face to keep a remote workforce engaged and productive.
Self-Service must be the defacto channel
Against a backdrop of cost-containment, our IT organizations will be called upon to rapidly develop digital solutions that are fit for the new normal. Service Management teams must therefore weed out those low-value interactions which have traditionally swamped the Service Desk and forced teams into firefighting mode.

IT groups that had already deployed an effective self-service portal before the crisis now appreciated the ability to deflect calls, prioritize workload according to business impact, and encourage users to help themselves.

Let's face it, self-service is the channel we all prefer to use in our personal lives, and if it's truly effective, we neither need, nor want, to speak with a person. Hornbill customers unanimously agree – If you want to reduce firefighting – Self-Service is the best tool in your arsenal.

Nick Brailsford, IT Operations Manager at South Yorkshire Passenger Transport Executive explains in this video how their Self-Service adoption rate increased by 71% in March. Noticing that their users were using the chat facility in Microsoft Teams and Skype, the IT team seized the opportunity to deploy Hornbill Live Chat, adding fully integrated service management capabilities to the chat channel.

Despite the huge spike in request volumes, the Service Desk was able to leverage these technologies and still meet their SLA's.

Have you already deployed Self-Service? If so, have your users widely adopted it? Was it designed primarily to reduce IT costs by deflecting calls away from the Service Desk, or to deliver an exceptional service experience? Now is the time to act, but you need to knock it out of the park. Implemented correctly, Self-Service can eliminate low-value Service Desk interactions, and replace email and phone calls as the primary support channel. The topic warrants further coverage, so later in this series, we will explore it in more detail.
Stage 4: Efficiency
As different teams start to execute their return to work plans, they will need technology to lighten the load. Employees engage daily with a multitude of services delivered by different business units. When accessing these services, staff are forced through separate channels, and must contend with the inefficiencies of siloed working practices. Disjointed processes, disparate systems and reliance on email, spreadsheets, or home-grown applications, means that employees have no visibility of the progress of their requests. As a result, service delivery teams are swamped with unnecessary calls and low-value interactions, and employees suffer through lost productivity and a poor service experience.
Enterprise Service Management is critical
Enterprise Service Management (ESM) is the application of IT Service Management (ITSM) concepts and practices in other business areas, outside of IT. Over the last couple of decades, ITSM has enabled IT organizations to solve so many of the challenges that have beleaguered them for years. Yet, outside of IT, their colleagues often continue to struggle with the same issues.
One place for employees to interact with every business unit
With an effective ESM platform, business units can publish their services and make them available to employees through a central Enterprise Service Catalog. Teams can easily publish information, such as service bulletins, FAQ's and Known Issues to communicate the availability and health of their services.

Complex forms are replaced by a clean interface, with service-specific questions that present the right information, to the right teams, so that requests can be fulfilled more efficiently, with fewer reassignments. Visual management features provide graphical views of the status of requests, enabling employees to track progress themselves at-a-glance, without contacting the Service Desk.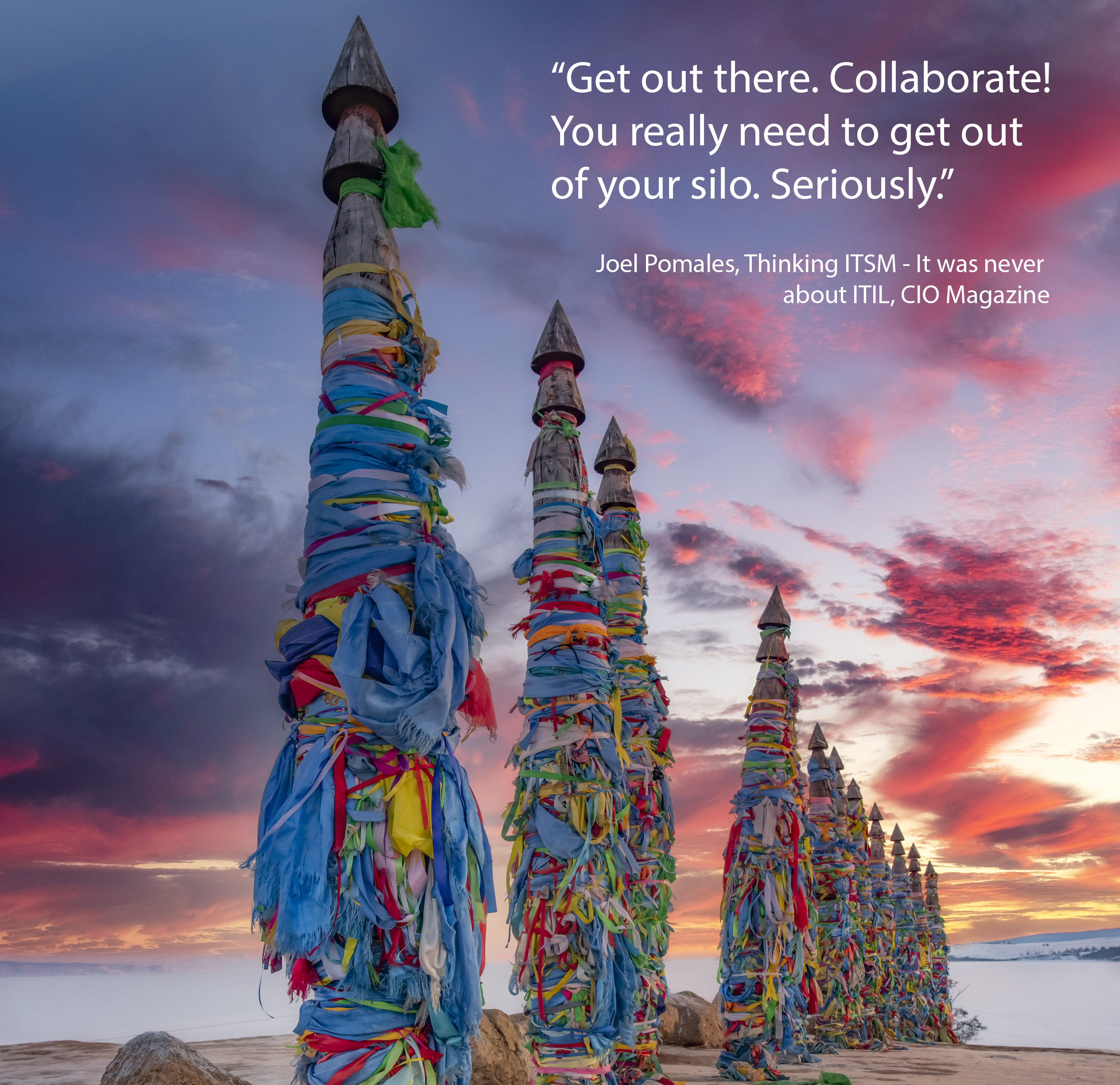 Demonstrate value by getting out of your silo
Today, the lion's share of our customers have deployed Hornbill across multiple service delivery teams within their organizations. Having already resolved their own service management challenges, these progressive IT groups demonstrate real value by helping other service delivery teams leverage the same technology to improve their service experience.

Numerous customer Spotlight articles and ESMsuccess stories, explain how IT teams have brought colleagues from HR, Facilities, Legal and other service delivery teams into the light and given them complete ownership to fully automate and integrate their workflows without on-going IT involvement.

As Philippa Smith, City of York Council, explains in a spotlight article: "By integrating Hornbill with other core systems, we can automate our processes to reduce unnecessary work and eliminate repetitive tasks, not just in IT, but across several other areas of our business. Our Children's Services team are using Hornbill and we are always looking to see how it can support other business areas. We have lots of work to do, but it's a fantastic opportunity for IT to deliver real value."
Get serious about Automation
Using technology to eliminate manual, repetitive, and mundane tasks was already high on IT agendas, but C-19 has substantially quickened the pace. Thousands of hours can be saved, year after year, by automating password resets, joiners, leavers, account updates, software deployments, standard changes, and a whole host of other low-value activities, which service desk staff should no longer need to touch.

Whilst ITSM functions recognize the efficiencies that can be derived from using software, instead of people, to orchestrate and execute tasks, adoption of automation has been limited. Traditionally, the expertise, effort, and cost associated with developing and maintaining robotic process automation and integrating the technology with enterprise systems has held organizations back. However, modern service management tools have made process automation and integration a point and click exercise, which requires no coding or technical skills.

Automation makes teams more efficient and less stressed, as the tool handles low-value, repetitive tasks, leaving the service desk free to focus on more important work. In addition, there will be reductions in costs and errors and an increase in flexibility.

Automation can also add business value that is visible to employees. For example, if an employee needs software installed urgently, at home, or even at the weekend, it can be authorized and deployed with a single click. Adding value that is visible to employees, suddenly makes IT look a whole lot better. It means that you are not just delivering a service, you are a partner that works with your colleagues, enabling them to work as effectively as they can. When other business units are doing something, they will want IT to be involved.
Stage 5: < Ctrl > < Alt > < Realign >
As remote working becomes the norm, employees must be able to access their work on any device, at any time, from any place. Supporting this broader scope of services, levels of complexity and increased security requirements will require a significant rethink around the ways we have traditionally delivered and supported our services.

Accenture's Crtl – Alt – Realign may well become far more relevant than the Adopt – Adapt – Improve mantra espoused by the ITIL® framework. The ease and speed of process design, and the flexibility to adapt to changing conditions, now trumps adherence to linear constructs. In an article for CIO magazine, Joel Pomales, zeros in on the ability to develop capabilities, not processes. He advises CIOs to 'definitely look outside of ITIL! ITIL does not have all the answers. You may be inspired by other perspectives that are different than what ITIL is telling you'

Enterprise Service Management, self-service, knowledge, change management, process automation, service improvement and collaboration must evolve at a much faster pace, and to a higher level of maturity than our industry has ever experienced. In the post C-19 era, Service Desks must embrace shift-left, automation and integration to escape from the firefighting loop. They need the capacity to adapt to new operating models within the organization and focus on the more important tasks of rapidly streamlining workflows and processes. The old ways of projects, implementation partners and technical gurus are far too slow and expensive.
IT enabled self-sufficiency
The new normal requires service delivery teams to be self-sufficient. Service management tools must allow them to rapidly adapt, automate and integrate any service interaction, right across the enterprise. Whether you work in IT, HR, Facilities, or any internal service delivery team, and whether you use the terms customer, colleague, or us, you support the same people.

As the return to work gathers momentum, HR teams will play a frontline role. Swamped by inquiries from employees, they will struggle to manage the deluge using manual processes, paper-based forms, email, and spreadsheets. Health and Safety teams will also be on the frontline, and as other teams deal with constant change, this frontline will continue to shift. Will HR and IT integration be mandatory is this the new frontline?

London Borough of Waltham Forest explains their journey and approach of first deploying Hornbill for IT, then for HR in a Smart Guide: "Deliver the HR service experience your employees deserve". The guide explains how their HR teams tackled challenges, which ultimately led to a 36% reduction in the time taken to recruit new staff, 47% reduction of information duplication, 72% reduction of forms and paperwork and a 22% increase in employee satisfaction.

Impressive results, especially as it was the HR team, and not technical gurus, who delivered the solution and continue to evolve it daily. Although IT was involved in the early stages, they transferred the knowledge and ownership of the tool, leaving HR teams in charge of their own destiny and improvement opportunities.

Establishing the Digital Workplace
Digital Transformation is not about the technology. It is about the culture of the organization, its readiness to drive change, and the ability for teams to work together to remove friction from the service experience and deliver value to the customer. This is business transformation…Digital is just an enabler.

The drive to digitize back-office functions, and enable employees to self-serve, supported by full-blown automation and integration, will force teams to rethink how they define and publish their services. In an article on the Hornbill Blog, Greg Fellowes, IT Service Support Manager at Great Ormond Street Hospital, explains the benefit of getting different teams to work together to achieve this:

"It was a big challenge at first, but people stepped up, and as it has gathered momentum, a new service-centric culture has emerged. Our teams are now focused on the bigger picture, and our people are serious about service improvement. Hornbill has enabled us to establish a digital workplace. I am now truly confident that we can deliver services to support the hospital's digital strategy, and improve those services daily, so the hospital can ensure that "The Child is First and Always."
Hyper-efficiency
In tough economic conditions the focus of organizations shifts towards efficiency. Given the scale of the C-19 impact, hyper-efficiency is more likely. As CFOs and Financial Directors increasingly lead the Board room and steer the ship through the journey ahead, CIOs must make the case for technology to deliver that efficiency.

For too long, the industry has been aware that up to 45% of employee process can be automated. Few organizations have even got close to this number, but as the economic conditions harden, this will become a prerequisite for survival. If your employees are not fully supported – at what point do you cease to have a business?

The rules have changed beyond recognition and business as usual is over. Technology must deliver efficiency that connects silos, with end-to-end process design, automation, integration, and collaboration permeating every part of the business. Otherwise, inefficient shadow practices will emerge, and with remote working predicted to rise from 5% to 30%, any service management gaps that existed before the crisis have just been amplified six-fold.
The need for speed
Automating in an environment where there is little change, and where processes only occasionally need to be adapted, is one thing. Automating in an environment of change, change and change again is an entirely different thing. The ability to empower non-technical users to automate, constantly adapt and realign will be the difference between surviving and thriving. As business practices shift, employees will need more support, and the increased volume and complexity of support requests will magnify the need for this to be seamless.

Compounded with a market which will be thinner, more competitive, and less tolerant of poor experiences, the requirement to think beyond what Service Management was, is key. As other service delivery teams come on board, legacy systems can be retired, but service management processes must ensure that work can flow between teams. Onboarding and offboarding staff is just one of the many processes that touches most parts of the organization, which could easily be streamlined, automated, and integrated to reduce cost, expedite the process, and deliver a consistent service experience.

To survive, businesses need to shift quickly from response to recovery. Existing transformation plans need a fundamental rethink of where, and how, we work. The competitive landscape has just become a gladiator arena with no forgiveness from the crowd. Investing in the right technologies to underpin and support change is beyond essential.
Lead – You have got to own IT
According to ZDNET's special Feature on the Pandemic C-19 will spur rapid technology adoption to generate efficiency gains.

As it is adopted, new technology will reshape entire industries, generate new ways for teams to work together, and reframe the nature of work and learning.

There has never been more of an opportunity for IT to drive change in organizations. But to be honest, IT has no option but to be the change leader. Research from McKinsey in their paper IT's Future Value Proposition highlights the risk of not leading.

Their research across more than 360 organizations highlighted that more than four in ten executives believe IT is either significantly or fully replaceable by third parties. This is in stark contrast to the opinions of IT leaders with an 80% difference of opinion.

In short, IT groups that are perceived as a cost will have further cost and efficiency measures imposed upon them. IT teams perceived as value-adding, will be trusted to lead the way. Many IT teams that fell into the 'cost' bucket but performed well to deliver business continuity through the crisis, now have an opportunity to move firmly into the value-add category.

It is all about what they do next, and whether the technologies they invest in can drive automation and integration to find simpler and faster ways to make life at work better. The old practices of relying on IT gurus who tinker with tools, and revel in their complexity, is a luxury that their businesses can no longer fund.

If IT is not seen to be adding and driving business value, it will be outsourced. This market trend has existed for more than a decade, through the rise of the MSPs, or shared services, where efficient service delivery teams add measurable value, by absorbing the user base of poor performers.

Any business case for technology investment must have clear measurable benefits in terms of efficiency, self-sufficiency, and a lightening ability to adapt to change. New technology investments will need to be justified accordingly.
Does it replace a higher cost?
How quickly will it pay you back through increased system efficiencies, staff productivity, market access or customer satisfaction?
Does the investment add value that supports business goals?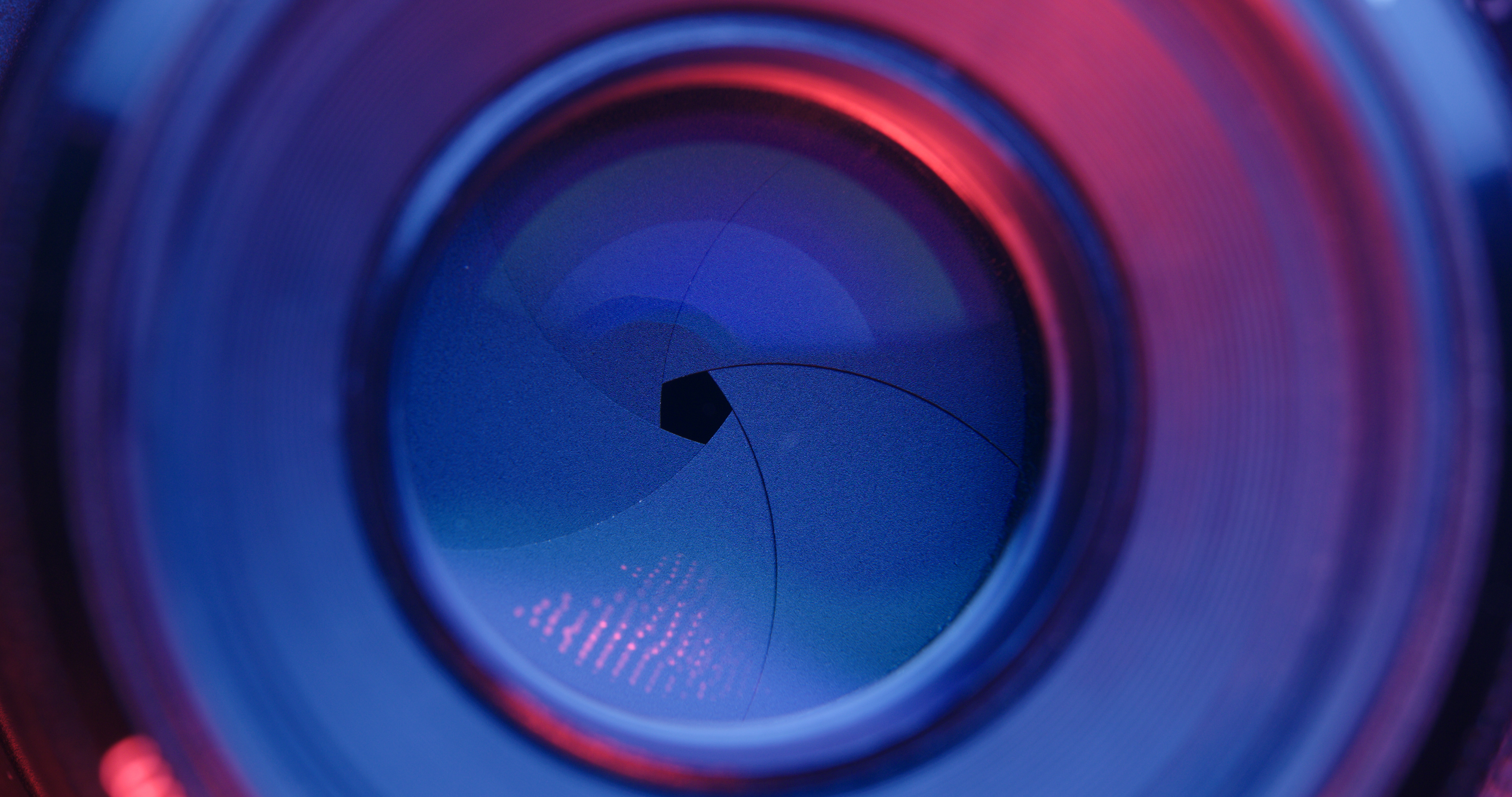 The optics have changed – will you?
Business everywhere, public and private, small and large, is transforming. Digital is the enabler, but this is about business transformation, which includes business models, infrastructure, processes, partner and supplier eco-systems, culture, employee, and customer experiences, and so much more.

Change is the new normal, a constant that is embedded in the new workplace, where organizations must realign to conditions every day. As a result, self-sufficiency across all functions is paramount. Solutions that are not able to provide this must be replaced. Otherwise, IT will become the limiting factor of the very change it is supposed to not only facilitate, but lead.
Modernize your Service Management
The previous replacement cycle of solutions of every three years has just been ripped up. Before the impact of C-19, research from HDI already indicated that replacement cycles were accelerating, as the market moved away from on-premise solutions.
On-premise is dead
Although IT groups had earmarked legacy on-premise solutions for replacement, far too many remain. This dying breed has survived, because they either served a distinct purpose, or were too disruptive to replace. The crisis has hammered the final nails into the coffin, and your digital strategy must accelerate their replacement.
First-generation SaaS no longer cuts it
Over the last decade, first-generation SaaS have reshaped, and still dominate, the ITSM software market. These are powerful tools, but they depend upon an entire eco-system of consultants, implementation partners and trainers, just to get them up-and-running, and a small army of developers and administrators to keep them in check. In the new normal, with significant costs cuts looming, and with IT having to deliver change, change, and change again, this approach no longer cuts it.

Post C-19, IT groups will need to be self-sufficient and agile enough to improve, automate and integrate any business process. The traditional approach of implementing a new Service Desk tool - as a project - with complex configuration and customization, where go-live signals the end of the journey, is no longer sustainable. Six-week tool upgrade projects, just to fix bugs and get the latest features, are not acceptable. Fortunately, with cloud-native tools, this is no longer necessary.
The era of second-generation SaaS Platforms
In the new normal, Cloud-native SaaS solutions have the edge, because of the levels of simplicity and innovation they deliver, both for the customer and the SaaS vendor.

With all customers on the same software version, vendors can focus most of their development resources on adding new features, getting feedback, and updating software based on customer needs.

These modern tools can be implemented in weeks, not months. Configuration and customization is a point-and-click exercise, so there is no need for technical gurus.

Upgrades simply happen in the background, and customizations continue to work, without having to reapply or rework them. The vendor does all the heavy lifting, taking full responsibility for backups, resilience, security, and architectural enhancements. Isn't it better when things just work?

Regardless of how long it takes to emerge from this crisis, or for how long it takes for economies to rebound, the drive to adopt new technology is happening now.

If your organization has not yet risen to the challenge, now is the perfect time to discover how Cloud-native solutions have truly redefined the delivery of Software…as a Service.