The Power of Advocacy
#1 in Europe for ITSM, Service Desk and Customer Self-Service.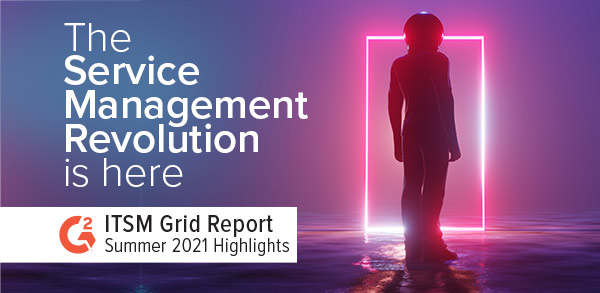 G2 Grid® Report for IT Service Management Tools | Summer 2021 Report Highlights
G2 is a trusted peer-to-peer review platform where professionals can discover the best software and tools to meet their competitive business demands. G2 produce quarterly market highlights based on end-user reviews and satisfaction scores across multiple categories – ease of business, likelihood to recommend, quality of support and more.
Has there ever been a time in the market when the question 'would you recommend' has been more compelling?
The latest G2 ITSM Grid® Report combines the views of more than 3,000 IT Service Management Professionals to rank the Top 75 Vendors head to head.
Product Feature, Vendor Satisfaction and Market Presence separate the Niche, Contenders and High Performers from the Leaders.
Find out why Hornbill has been ranked as the No.1 Enterprise ITSM Solution in Europe by G2.
Download Report
G2 Grid® Report for IT Service Management (ITSM) Tools | Summer 2021